Livestream
Livestream Youtube: https://www.youtube.com/channel/UCwqniLQzDH4sr4Hp5dQjCrg/live
The world's best Rock'n'Roll Acrobatic dancers are coming to Graz!

Spectacular acrobatics, intoxicating choreographies and absolute perfection - this is what you can expect on October 20th 2018 in Graz!

On Saturday October 20th, 40 Rock'n'Roll Acrobatic formations will compete in the World Championship of girls and juniors formations. Approximately 30 couples of Rock'n'Roll Acrobatic Main Class Free Style will not only impress you with stunning acrobatics but also with top dance performances!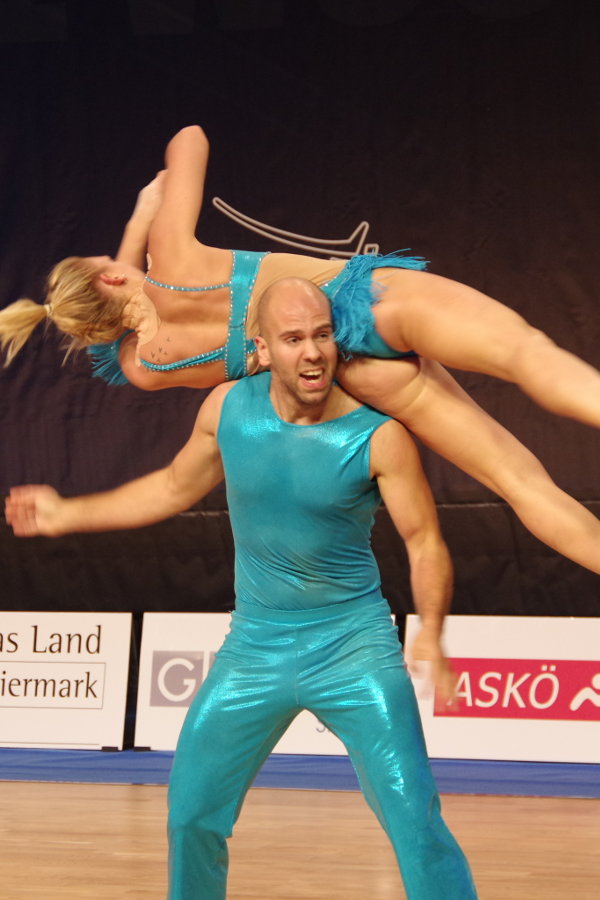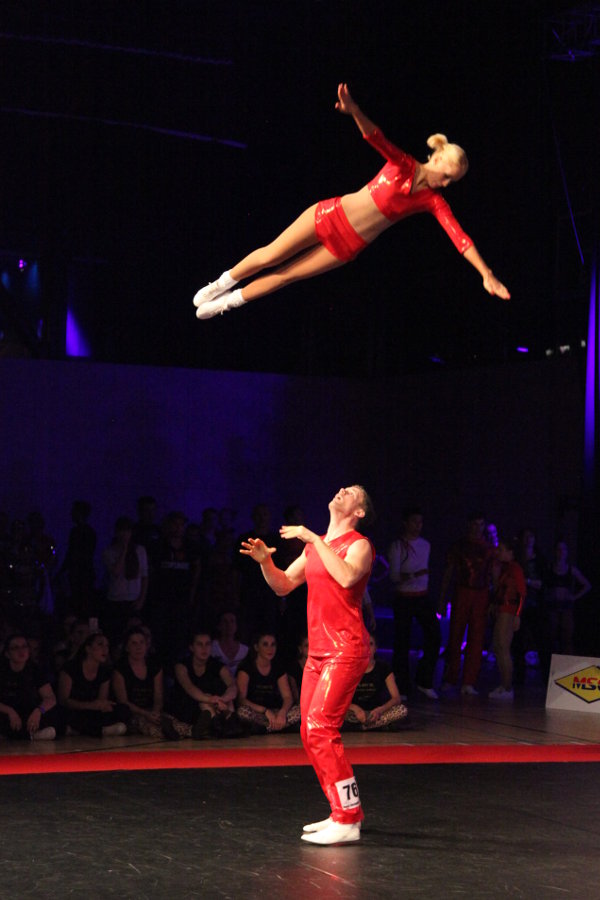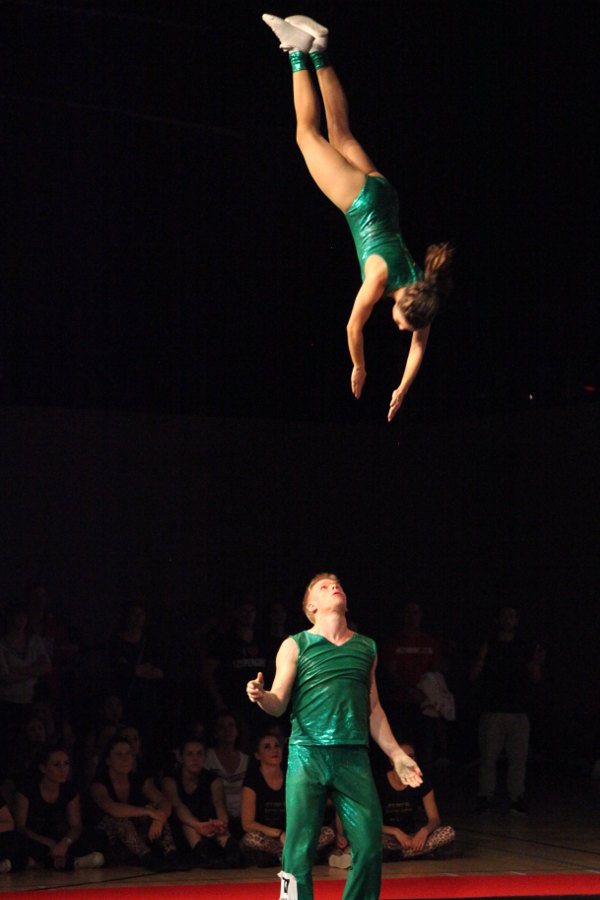 Main Class couples will show breakneck somersaults, dives and rotations. When it comes to dancing the couples have a lot going for, especially in the footwork rounds in the finals they will wow you with imaginative and groovy choreographies.
Not that spectacular, but even more diversified, the girls formations and junior formations will take the whole stage. 12 girls or six couples dance at the same time with incredible synchronicity and elaborate choreography.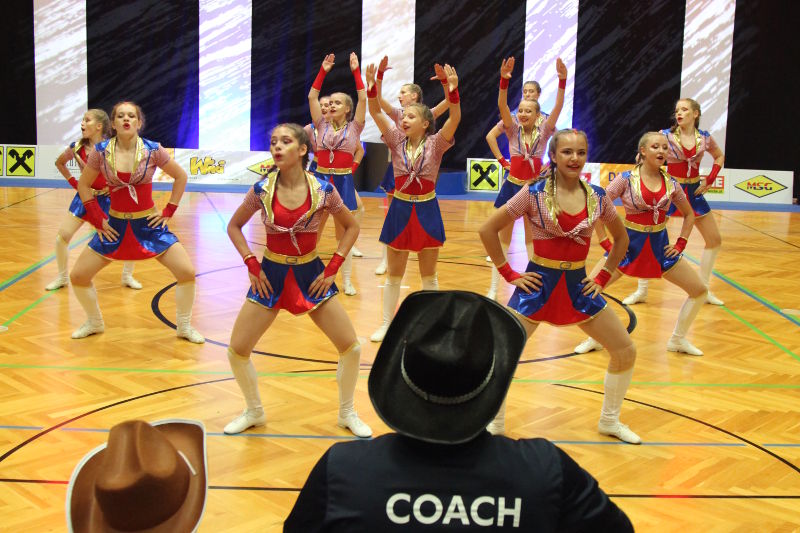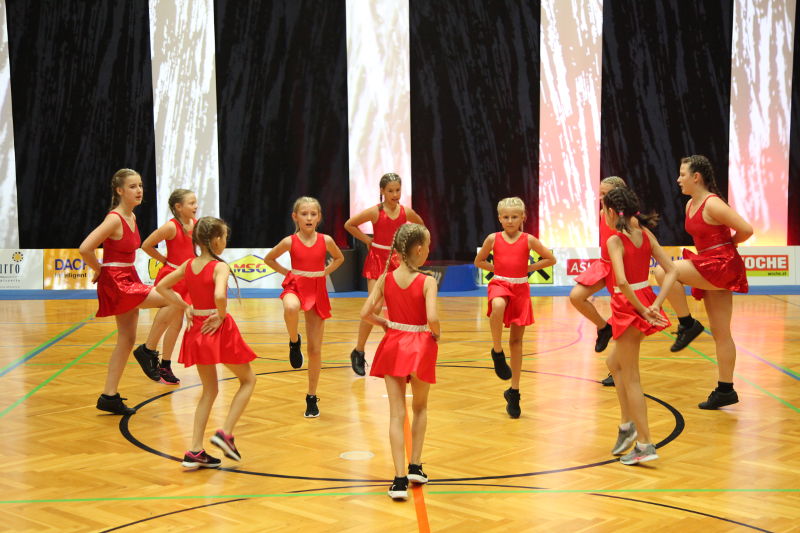 The organizing club Formation 88 sends 3 formations to their home World Championship: The Crazy Angels and Chilli Rock Girls in Girls Formations Class and Falco meets Amadeus in Junior Formations Class.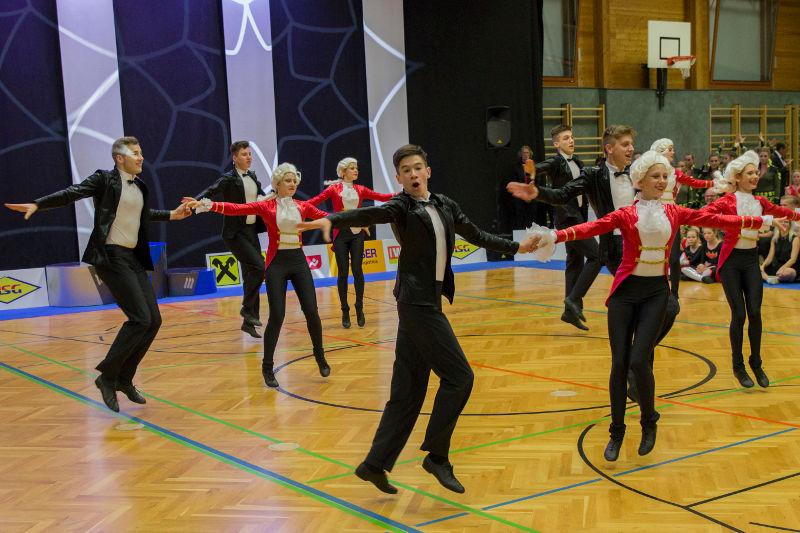 Do not miss this fascinating event and see all those amazing sportive performances of the world's best Rock'n'Roll Acrobatic couples and formations!
Competition Information
9th of October 2018
Dear competitors, coaches and guests!
We are trying to prepare a great event for dancers, coaches and fans!
Here some important and hopefully helpful information for you.
Registration
:
We are opening the registration desk on Friday, 19th of October from 5 to 8 pm at the sportshall – Schloßstraße 20, 8020 Graz. The sportshall is easy to reach by tram.
Please use this opportunity to have a quick and smooth registration.
On Saturday, 20th the registration desk is open from 8.30 to 11 am.
Tickets
:
For all fans, who have not reserved their tickets, please make your reservation as we have limited space and we are expecting to be sold out.
You can find all necessary information under https://acrobatic.at/index.php/en/tickets.
Meals:
We are offering 3 different meals for € 10,-- each.
Please make your reservation using the form "Menu-Reservation", that you can find on the official homepage https://acrobatic.at/index.php/en/menu.
These meals you can get only, if you are doing your reservation upfront.
Timetable:
The timetable is updated according the number of participating formations and couples and you can find them under https://acrobatic.at/index.php/en/competition-informations.
Rehearsal:
Rehearsal for all formations will take place on Saturday morning. The detailed plan you can find on the official homepage https://acrobatic.at/images/Dateien/Rehearsal_181020.pdf.
Looking forward to see you in Graz!

roman lampeter
organizer